History 2019
In Fallout LARP, the history of the world we play is very important to us. Awareness of the fact that everything you meet in the game has its place in the universe, which helps to illustrate the real world atmosphere that is not tightened by the cushions. 
The following history is long, rugged and definitely not in line with modern trends – everything is as short as possible. If we want to tell such a story we really want, this complex history is crucial for us.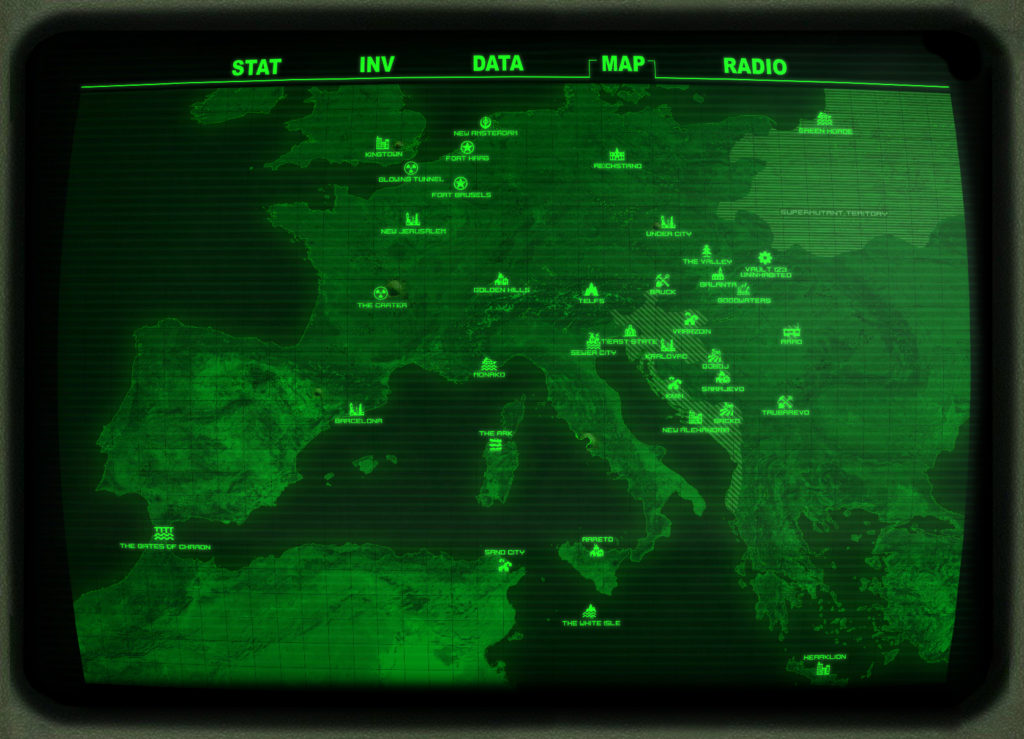 Players don´t have to know it all but the deeper it is, the better is the overall impression of the game because OG communication during the game is forbidden (eg. while sitting with a friend at the bar and asking how it goes in job) and this history provides players a basis for conversations and custom character creation.
Timeline is divided into individual periods and the text section fully corresponds to the interactive map (link below) we have prepared for you. It's good to read history and have a map open to it. Only then, as players, you will put together all connections and find out that the world we have created is rich.
Here you can find a interactive map of in game world. 
(the map is divided into 4 periods, check legend on the left)